OUR REVERED BENEFACTORS - SIR JAMES AND LADY PEIRIS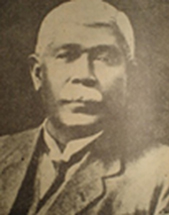 Sir James Peiris was born on 20 December 1856. He had experienced poverty, at an early age when financial disaster struck his father, Martinus Peiris, a shipping magnate. He had to study at night from the light shed by a gas lamp in the street in Panadura. A brilliant student at the Colombo Academy (now known as Royal College), he proceeded to England on an English University Scholarship to St. John's College Cambridge, where he distinguished himself by securing a Double First in the Law and Moral Sciences Triposes.
His crowning glory was being elected the first Asian President of the Cambridge Union in 1882 (Incidentally his portrait hangs in the Royal College Hall along with other distinguished Old Royalists) On his return to Ceylon, he practiced as a Lawyer and was appointed a Magistrate. He married Grace, eldest daughter of Jacob and Helena de Mel. As prosperous Citizens, they decided to engage in Social Service. Sir James, ably supported by his wife, founded the Ceylon Service League, setting up free milk centres, free medical clinic, two crèches, an industrial school for girls, night schools and a workmen's resort. This venture was such a success, that it inspired them to buy a spacious plot of land at Siripala Road, Mount Lavinia, and build a Home for charitable purposes and they themselves ran it as a Convalescent Home for Children. On the death of Sir James on the 5 of May 1930, Lady Peiris handed over the Home to the Urban Authorities in Dehiwela / Mount Lavinia for a Maternity Home, who handed the building back to the Owners when Colombo South Hospital in Dehiwela was built.
And finally, the Residence has served as the Sir James and Lady Peiris Cheshire Home since 19 March 1966. In conclusion, it has to be mentioned, that Sir James Peiris, at the time of his death, was the then Governor of Ceylon's Deputy – Vice President of the Legislative Council of Ceylon – the Father of the Nation.